So, schools have been cancelled and you're now tasked with Coronavirus Home schooling. So, How to Home School during Coronavirus? Home Schooling during regular times isn't easy, but Coronavirus home schooling is even harder. You may be working from home and trying to keep your child's learning from slipping, or just plain trying to keep them busy for a few hours so that you can get some work done yourself. We're in trying times and no matter what your homeschool style is, it's likely to change by the hour. The good news is that many companies that cater to full-time homeschoolers are stepping up and trying to help parents learn how to homeschool during the Coronavirus. These companies have put together content and resources to help you through this Coronavirus home schooling effort and will help you navigate this scary time and some have provided free resources to help parents learn how to homeschool during Coronavirus.
We're here to help you through this pandemic and the uncertain times that lie ahead of us. Whether you're a full time homeschooling or just Coronavirus home schooling, we have thousands of resources for parents to help with schooling at home. Homeschooling doesn't have to be hard — there are so many resources and programs out there that will help automate the homeschooling process for you. Here are some fantastic resources that we approve of (below). If you have questions or need any help, please don't hesitate to reach out to us. Please email info@howtohomeschool.net if we can be of any help to you!
Coronavirus Home Schooling Resources — Choose a category below!
---
You're viewing our resources about Coronavirus Home Schooling and How-to Homeschool During Coronavirus. We hope these are helpful to your home schooling during the Coronavirus pandemic.
---
---
Fully Accredited Online Course Provider that offers self-paced, asynchronous, online courses to students in grades 3-12.  150+ high school courses for credit, including AP, STEAM and Career Electives.  Courses approved by UC, NCAA, College Board, and many State Departments of Education.
All our classes are tuition-free to Homeschoolers in WA, AR and CA during the school year.  Please email jay@redcomet.org for information.
For our summer program, we are offering 30% discount on CORE courses –$175 for 0.5 credit (1 Semester).
In order to avail the discounted pricing please visit https://redcomet.org/partner/
Click on the down arrow to pick "2020 Graduation Special", which is at the top of the list.  This will take you to the course catalog showing the discounted pricing. We accept all credit cards and PayPal payments.
---
FREE Online Summer Learning from Global Student Network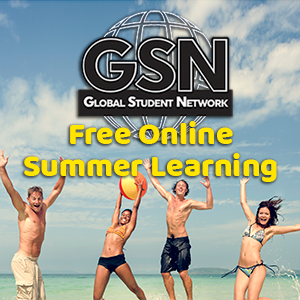 Need to catch up? Brush up? Stay sharp over the summer or get a jump start on next school year? Global Student Network is ready to help – for FREE!  Sign up between now and June 1 to receive access to Study Island free for three months (while supplies last).
Study Island is an individualized and effective online learning platform for grades K-12. Following a diagnostic assessment, lessons and games are assigned to target specific concepts and skills. Online learning means it is portable and flexible – a perfect fit with any summer plans.
Global Student Network, providing online curriculum since 2004, partners with homeschool families and schools to bring the best in distance learning to students worldwide. Check out our many options today.
---
Is middle school math the cause of wailing and gnashing of teeth at your house these days?
I am here to help!
Hello! My name is JanElle Hoffman and I am a certified, experienced, friendly teacher offering:
May Mini Math Camp – A pay-what-you-can, one week mini-math camp May 18-22. Students choose from these middle school math topics – fractions, decimals, integers – to focus on for the week. May Mini-Math Camp will include a daily live Zoom class Monday – Friday and access to free online curriculum. Limited to 10 students per topic.
June Drop-in – Online curriculum and pay-what-you-can access to a weekly drop-in tutoring session for the month of June. Limited to 20 students.
Online Middle School Math Camp – July 1-31. Weekly Zoom class, access to online curriculum, weekly drop-in tutoring. $150
Click here to learn more and sign up!
---
Oak Meadow
 has been supporting independent, home-based learning since 1975. At Oak Meadow, we see you as a traveler on a journey of learning—a fellow educator, not just a customer. We're here for you, we listen to you, and we'll support and guide you through one of the most important decisions you'll make as a parent: how to educate your child.
Our K through 12 curriculum is child-centered, nature-based and can be started any time. Our print-based curriculum can be used independently by homeschoolers, or through enrollment in our teacher-supported distance learning school. Our approach is compassionate and student-centered because we believe that children are sensitive and intelligent and that learning can be joyfully integrated into life.
---
CHSH-Teach.com
 is ready to help during the COVID-19 crisis. CHSH-Teach has 13 free, ready-to-use educational resources, for Preschool – 12th Grade for Language Arts, Math, Geography, Science and Character education. Additionally, if you sign up for the CHSH-Teach newsletter, you will continue to receive additional free resources.
CHSH-Teach.com is a small family owned business started by Lynda Ackert in 2010. Lynda began teaching 25 years ago, working as a public-school teacher before becoming a stay-at-home homeschooling parent. She understands how expensive and tough homeschooling can be. That is why CHSH-Teach offers 1,000s of educational resources for a very low annual subscription plus offering free resources throughout the year.
Click here to receive 12 free lessons to use with your children today.
---
CK-12 is a deeply interactive and intelligent K-12 learning platform.
We let students learn in their own way, whether by reading, watching videos, exploring interactive simulations, or answering personalized practice questions.
We empower educators with fully customizable digital textbooks and smart insights about their students. We've served over 100 million users, both in-school and homeschool. We're 100% free.
Join our global community!
---
Every family has its unique story, but some things are the same. Sorting through dozens of options to choose a quality curriculum that shares your values and works well for your child can make your head spin.
Then there's the daily dose of grit and grace needed to homeschool while keeping up with the whirlwind of everyday life. Your curriculum should make your life easier, not harder. You may wish to choose curriculum from Christian Light if:
You don't have hours to spend in lesson prep.
You want your students to develop independent study skills.
You admire values such as family, community, simplicity, and service.
Your children get enough screen time without doing schoolwork on a computer too.
Christian Light can help you homeschool successfully as a busy parent. Are you ready to start a new stage of the journey?
https://www.clp.org/christian_light_education
---
Trade in your worry for confidence!
With Calvert, your child can finish the school year without ease. Calvert makes school at home possible for anyone. Perfect for your busy schedule, Calvert curriculum saves you time with fully planned lessons accessible 24/7, as well as automatic grading, lesson planning, and scheduling!
"I used to spend endless hours planning and organizing our curriculum. With Calvert, I just look over the lesson the night before and we're ready to go the next day! Calvert has done all the prep work for me, and that gives me more time to focus on my kids." — AMANDA B., CALVERT MOM
No credit card or obligation. Visit calverthomeschool.com/freetrial and use code CFTHTH for a free 90-day trial of our online and interactive program for grades 3-12. Offer ends 4/15/20.
---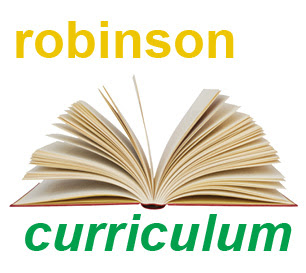 Robinson Curriculum – "How hard is RC to understand?"
Answer: The student's day is pretty straight forward.
A lesson of math – they mark their own work against the Answer Key.
A page of writing – on any topic they want. You mark it for errors.
A few vocabulary words – use flashcards or the vocabulary exercises.
A couple of chapters of reading – they go from Book 1 – 150 over time.
That's it. The next day they pick up where they left off the day before.
$195/family – includes all grades/subjects – 2 years of RC Online – same day access!
---
Resources for Learning at Home During the COVID-19 School Closures
Amid the uncertainty caused by COVID-19, the staff at Clonlara School know that many families new to homeschooling are wondering how to continue their children's learning at home. Can they do it? We don't just think so, we KNOW so.
We created these tip sheets, recommendations, and ideas to help in learning and growing with your children at home. Please USE them and SHARE them with any family who may find them helpful.
As a global learning community with home-based/distance learners around the world, Clonlara School guides K–12 students and their families in crafting an educational plan that works for them, and we let their interests drive the learning process. Families can choose the program that works best for them: Off-Campus or Online.
---
Is it time to find an ART CLASS for your STUDENT?
Come learn from the best at THE ANIMATION COURSE! Chad Stewart, former Disney animator and veteran homeschool Dad, offers 12-week LIVE – Online Animation and Drawing Courses for 11-18 year olds beginning June 1st.  Recorded (with grading) classes also available for schedule flexibility.  Live, weekly classes are one hour long and include personal video reviews by professional animators and artists for individual learning! There are other weekly, live learning opportunities as well! Summer, Fall and Spring sessions available. We have 4 different animation levels available and 2 different drawing classes available. If you need the lessons RIGHT NOW, the 12 recorded lessons from our beginning classes can be purchased with a huge discount found on our website! Contact Kayla Stewart at kayla@theanimcourse.com or at 661-755-5775 with any questions!
Website is www.theanimcourse.com
---